CONTENT WARNING: VIEWER DISCRETION ADVISED -
"What is the frequency of images? Some photos are not quiet at all."
Tina M. Campt, 2017 (Listening to Images, Durham: Duke University Press, 2017, 116)
Today we are surrounded by a cacophony of images. Anyone can view the recording of an array of documented injustices, from police shootings or choking someone to death to migrants drowning on their quests for better lives. As Elizabeth Alexander writes about whom she dubs the "the Trayvon Generation",
They watched these violations up close and on their cell phones, so many times over. They watched them in near-real time…. They watched them on the school bus. They watched them under the covers at night. They watched them often outside of the presence of adults who loved them and were charged with keeping them safe in body and soul. (The Trayvon Generation (New York: Grand Central Publishing, 2022, 69)
Before countless loops of so many lives became so readily accessible in our very hands 24/7, the photograph galvanized public opinion and drove activists and legislators to action. Having been born in 1965, I know the photographs I encountered, in the daily newspaper on our doorstep and the magazines in our living room, shaped my life growing up during so many decades ruled by change. Many of these images were created before I was born but remain, to many generations, the iconic 'memories' of the civil rights movement.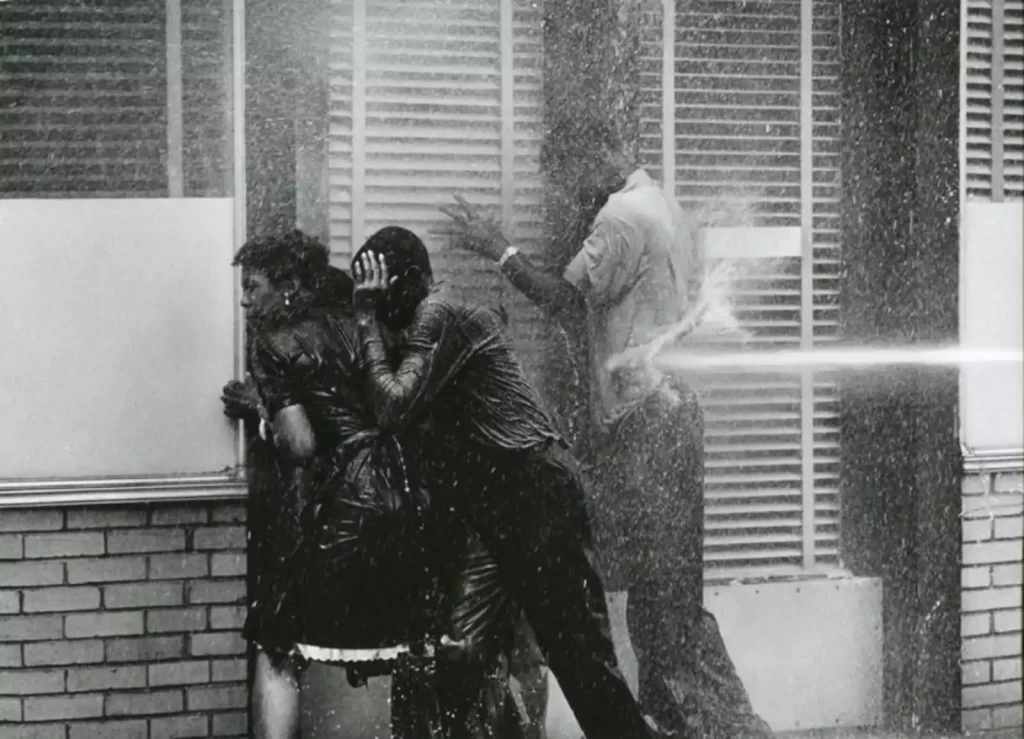 In April 1963, Charles Moore photographed Birmingham firemen using their hoses on young, Black protestors and police dogs tearing their clothes during a non-violent campaign against segregated businesses. These images capturing the depths of racism's depravity appeared in Life magazine, swaying public opinion and getting the Civil Rights Act signed a year later. According to many, "[s]eldom, if ever, has a set of photographs had such an immediate impact on the course of history." (Michael S. Durham, Powerful Days: The Civil Rights Photography of Charles Moore. (Tuscaloosa: University of Alabama, 1991), 90.)