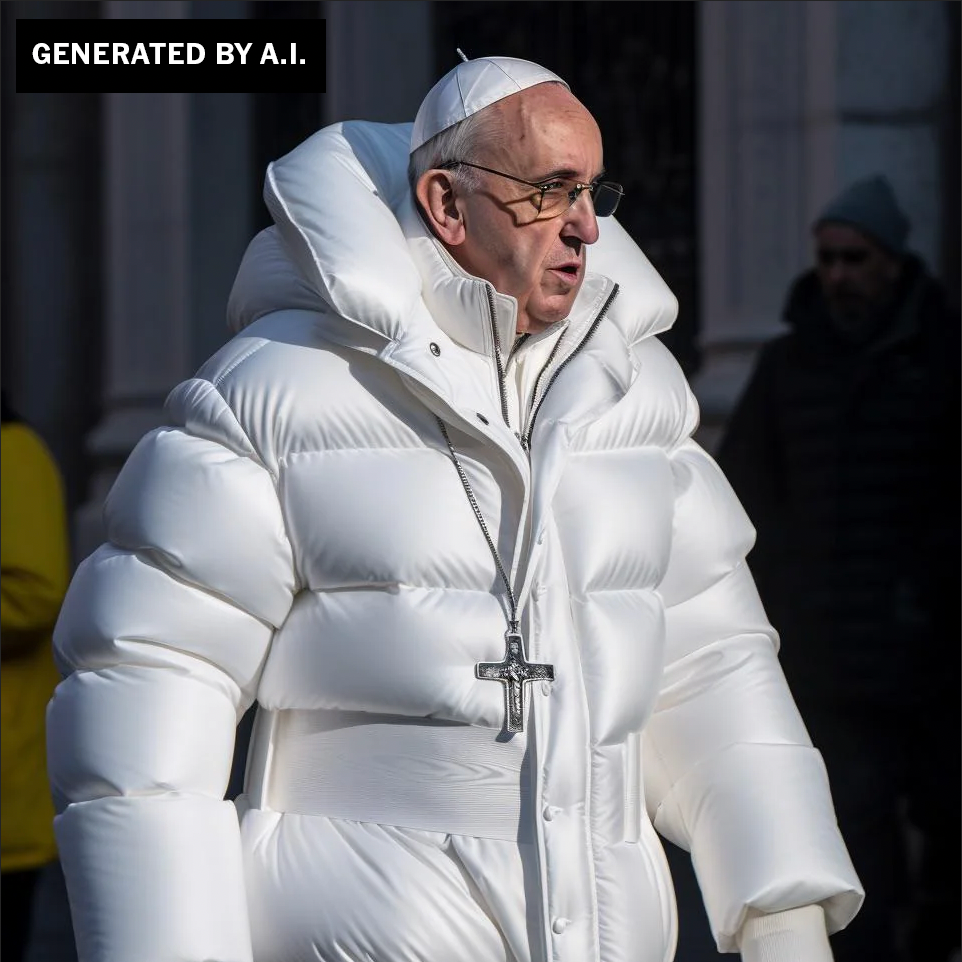 How do I know what I think until I see what I say?
- E.M. Forster
The newspapers were full of pictures. Well, not exactly pictures. Descriptions of pictures. Here's a famous one: a picture of a wide Parisian boulevard, empty except for a man having his boots blacked. You know this picture. After seeing it at Louis Daguerre's studio, the American painter and inventor Samuel F. B. Morse described the image in a letter, which was then reproduced in the New-York Observer in April of 1839.
Others described the new Daguerreotype pictures, too, especially their uncanny detail and fidelity to nature. Writer Edgar Allan Poe exclaimed in an 1840 article that "all language must fall short of conveying any just idea of the truth" of the daguerreotyped image. And yet, language was all he had. Newspapers and magazines wouldn't be able to reproduce photographs in their pages for at least another 50 years.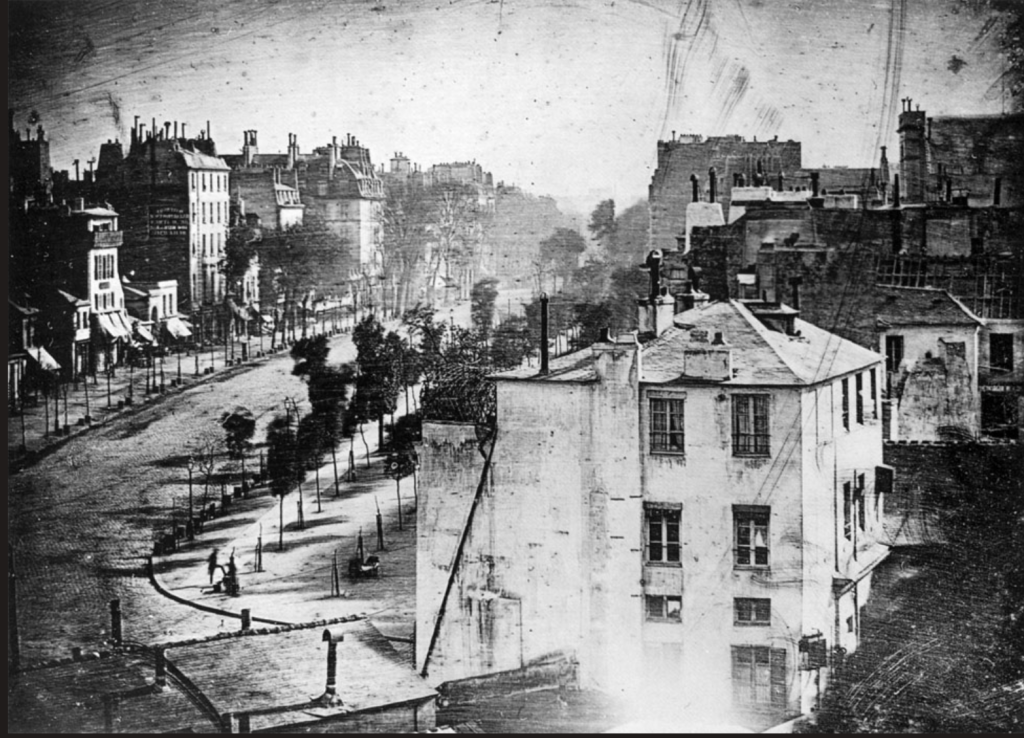 Now, almost two centuries after Morse and Poe marked Daguerre's discovery, the news is full of descriptions of pictures again. This time, the pictures aren't exactly photographs, even if they're often described that way. For example: "Grainy overexposed photo of an early morning in Suburbia [sic]." Or, "1970s, medium-closeup, Ektachrome, 25-year-old woman, curly red hair, freckles, vintage car, downtown Los Angeles, green silk jumpsuit, plunging neckline, oversized sunglasses, golden hour." These descriptions were written by the creative director Nick St. Pierre and posted on the social media platform formerly known as Twitter. Although they are related to images, these words predate their visual accompaniments. St. Pierre's descriptions of photos are actually prompts for the AI image generator MidJourney. In 2023, the description creates the image, and yet all language may still fall short of any just idea of the truth.
AI raises the stakes for photography and for truth. In cultures that have come to rely on the standard of evidence provided by photographs, fabricated images easily created by AI represent a serious threat to public knowledge. Photographic manipulation using more analog means was widespread in the USSR and, more recently, in contemporary Russia by under Vladimir Putin. Doctored images are also regularly released by North Korean state media.
But in a democratic society, citizens are entitled to a free press, whose responsibility it is to make visible the work of elected officials and other government representatives. We expect this reporting and imagery to be accurate and authentic. Reputable news organizations extensively vet their photographers and submit images acquired by other means to rigorous analysis to confirm their veracity and context. However, with the rise of the so-called democratic publishing platforms of social media, many of the newsworthy images that are now widely seen on the internet are not subjected to the same level of scrutiny. This is how we found ourselves wondering, early in 2023, why Pope Francis was wearing a puffer jacket. The image was created using MidJourney by a 31-year-old apparently tripping on mushrooms, not a photojournalist on assignment in Vatican City. 
While efforts at effective digital provenancing, such as the Content Authenticity Initiative, are slowly moving through the news world, they won't reach all digital publishing platforms. We need to teach viewers to be better, more skeptical viewers of the images they see and believe to represent the truth. To this end, AI might offer a small step towards a solution. I want to suggest that AI image generators, like MidJourney, as well as DALL-E and Stable Diffusion, are also training us, but not in the way we might expect—and they might even be training us to more effectively spot their trickery.