You've written a lot about the history of photography and its relationship to shifting ideas about race, identity, and citizenship in 19th and 20th century America. You've also written about African Americans who were making and also commissioning daguerreotypes and cartes de visite before the Civil War.
The work of nineteenth-century African American photographers is important but so is the work of African American portrait subjects. Before owning a camera was widespread, sitters collaborated with photographers in the production of portraits, performing and co-producing images of themselves.
Prominent African Americans who were not photographers nevertheless used photography in a number of different ways. Sojourner Truth copyrighted and sold her portraits to support herself and her work on the lecture circuit. Harriet Tubman used photographs to communicate with people on the Underground Railroad. Tubman never learned to read or write, so when she was helping people to escape and self-emancipate, letters of introduction wouldn't work for her. Instead, she carried cartes de visite of people she knew and trusted. She would show these images to people and if they knew who the subjects represented in the photographs were, she knew she could trust them, too.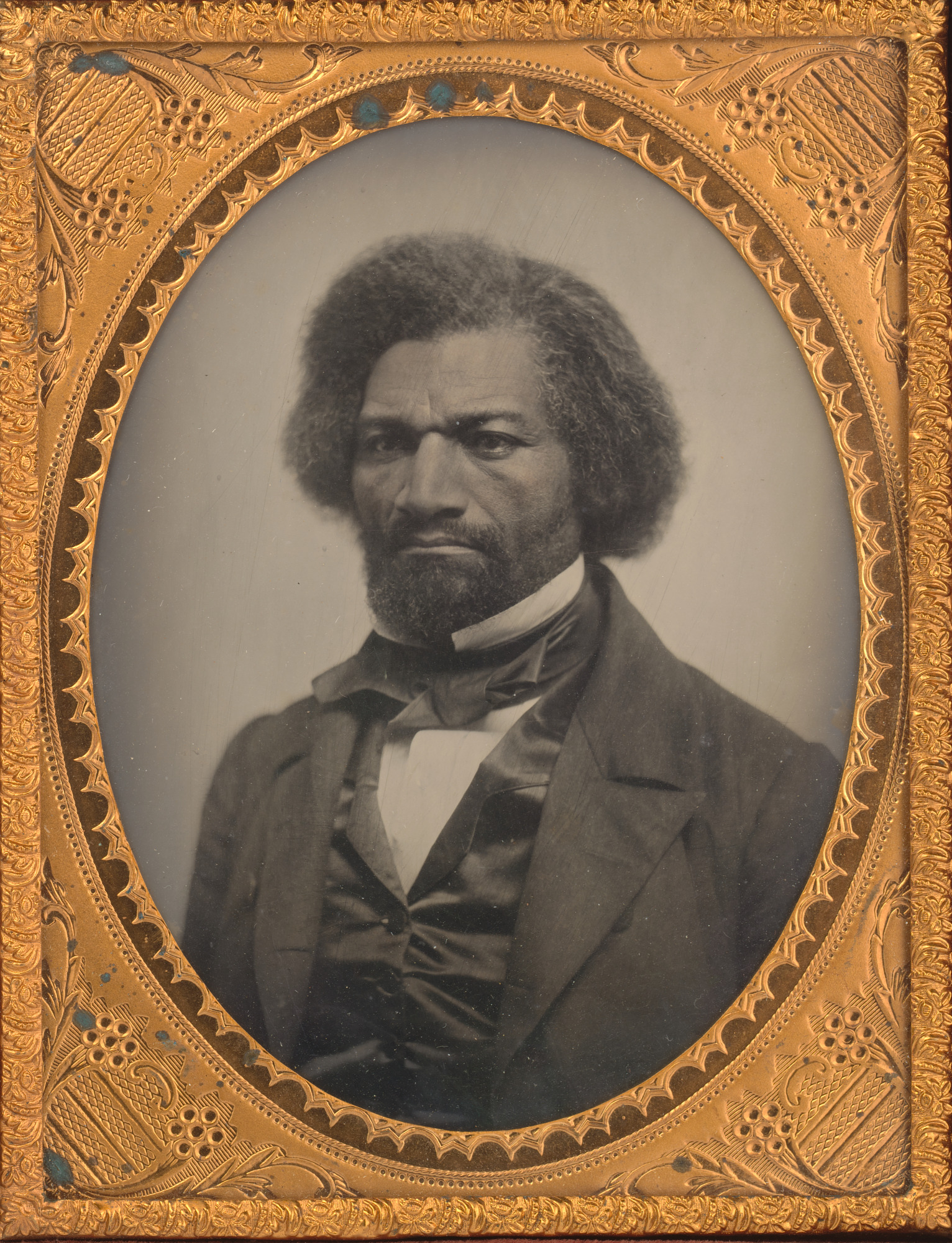 Can you explain abolitionist Frederick Douglass's views on photography?
Frederick Douglass was famously the most photographed American of the 19th century. He had himself photographed by many different photographers over the course of several decades, and I think that fact alone demonstrates how enthusiastic he was about photography as a new medium of representation and self-representation. He also gave a lecture in 1861 and 1865 titled "Pictures and Progress," in which he had a number of fascinating things to say about photography.
First, he heralded the revolutionary potential of photography, in that it enabled people "of all conditions" to have images of themselves, to participate in portraiture and self-portraiture. Douglass also had interesting things to say about what the effect of having all those portraits might be. He proclaimed that photographic portraiture would enable people to see themselves objectively, as if from the outside, in a way that other people saw them. And he felt that a more distanced, objective—even objectifying—view of one's self through the photograph would enable a kind of self-contemplation and self-critique. He believed self-critique was the foundation from which all social progress would emerge.
If photography enables you to see yourself as others see you, it also enables you to project a vision of yourself in the public sphere—to claim your status as citizen, and to claim self-ownership as well. One owns one's image, and one owns one's self through representation. We can think about that metaphorically, but given the time in which Douglass is speaking, at the start and end of the Civil War, and given that he was a self-emancipated person and a passionate and radical abolitionist, self-ownership meant something essential to him.